Home Insulation Specialists in Denver, CO
Improve Comfort & Save Money with NetZero Insulation
NetZero Insulation provides home insulation services in Denver, CO that improve the comfort of your home, add value to your property, and save you money on energy bills. With over three decades of experience as home insulation contractors and performing home energy audits, our locally owned and operated company can handle jobs of any size from residential homes to commercial buildings. One of the easiest ways to save money on your energy bills is to tighten your home's insulation and address draft issues, especially if you live in an older home. Maybe you have older insulation that is outdated and worn down. With a home energy assessment by our professional team, we can measure the strength of your home's insulation and provide you with suggestions on how to improve its performance. Contact the licensed and insured experts at NetZero Insulation to get started.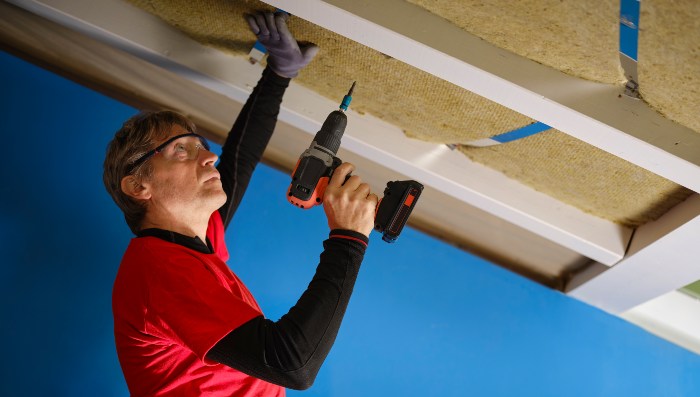 Enjoy Long-Term Savings with Our Home Energy Services
From the basement to the attic and everywhere in between, NetZero Insulation can improve your home's ability to keep you comfortable all year long with reliable and energy-efficient insulation installation and removal and home energy audits. Our services include:
Spray Foam Insulation: Spray foam insulation is an application used in residential and commercial buildings for excellent sealing quality. Spray-on insulation enables us to apply it to hard-to-reach areas such as closed vaulted ceilings and basement or crawl space rim joists.
Attic Insulation & Air Sealing: Targeting air leaks and insufficient insulation in attics will save you money on energy bills and protect your family from hazardous contaminants that can enter through these cracks and crevices. Our comprehensive service targets plumbing and wiring penetrations, chimney cases, HVAC ductwork, attic doors, drop-down stairs, and more.
Attic Insulation Removal: There are many reasons that insulation may need to be removed from your home. Old insulation that is worn out should be replaced and upgraded since it won't be doing its job to keep your home comfortable anymore. Other issues, such as rodent infestation and moisture leaks, will also diminish your attic insulation's effectiveness.
Basement Insulation & Soundproofing: Insulating basements helps to keep them warm year-round, combats moisture issues, and will improve overall energy efficiency. Additional soundproofing can make basements more enjoyable by keeping noise out or enhancing the experience of a home theater system.
Crawl Space Insulation & Encapsulation: At one time, building codes required that crawl space areas in homes have outside ventilation. Unfortunately, that left easy access for cool and warm air to escape houses in the summer and winter months. Changes to these codes allow NetZero Insulation to seal rim joists and lay insulation around foundation walls to improve comfort.
Energy Audits: Using advanced home energy assessment tools, our team can perform an audit to measure and grade your home energy usage and offer improvement solutions. From testing indoor air quality to inspecting attics and crawl spaces, we'll discover where your home's weaknesses are and go over rebates and financing offers available for any improvements you'd like to make.
Retrofitting & Insulating Exterior Walls: Believe it or not, many homes built before the 1970s were constructed without insulation in the walls. It wasn't a requirement. Retrofitting your home with exterior wall insulation will create a much more comfortable environment in your home and save you money on heating and cooling costs. With today's technology and practices, this can be done with minimal invasiveness in your exterior or interior walls.
Garage Insulation: Adding insulation to your garage benefits the garage space and adds temperature protection to any living space or bedroom that is above your garage. We'll improve drafty areas such as ceiling joist cavities, the garage door area, and garage walls.
Thermal Imaging & Blower Door Testing: We use thermal cameras to catch images showing how well windows and doors are performing. Air leaks in these areas cost homeowners a lot of money on energy bills and, without proper assessment, will go on unnoticed for years. Blower door testing is another way to test air leaks in a home. Our goal is to make homes as tight as possible and minimize drafts.
Whole-House Fans: Installing a whole-house fan in your attic provides many benefits. It will keep the air in your home fresher for you and your family. Whole-house fans also minimize the need to run the air conditioning in the summer by providing a constant flow of fresh cool air throughout the home.
Choose Denver's Best Home Insulation Contractors
Having a home energy audit performed and updating or adding insulation to your home in Denver, CO is both effective ways to improve the comfort and efficiency of your house. NetZero Insulation is an Xcel Energy-registered contractor that specializes in offering solutions to save you money on utility bills. As Building Performance Institute Certified Professionals and an Angie's List Super Service Award Recipient, our company employs licensed and insured techs while offering honest and trustworthy service. We only use the best products in the industry. Give us a call or fill out our contact form to schedule a home energy audit or learn more about our insulation services.